Friday, 6 December 2019 / 6 p.m. - 8 p.m.
Lecture
BIO 26| TALK #2 | Information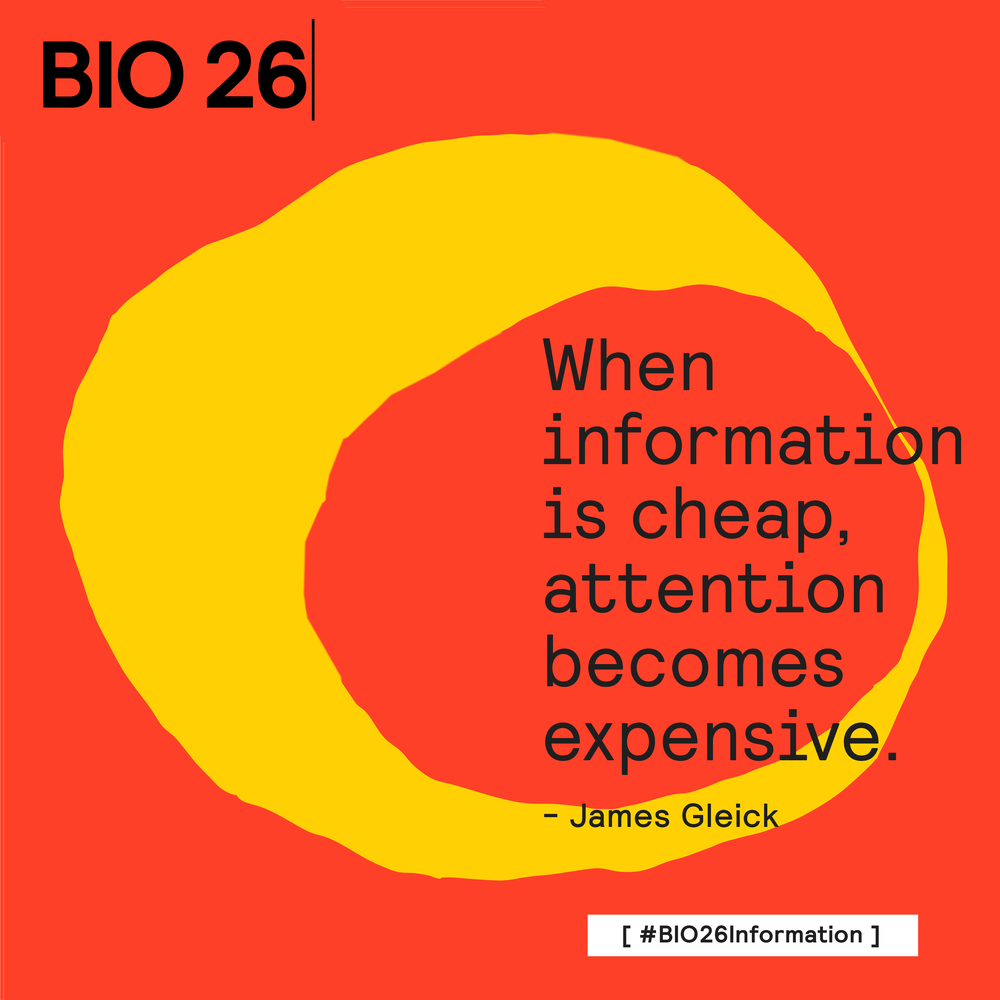 BIO 26| Talks is a series of dynamic round-tables conversations with invited guests from fields as diverse as science, philosophy, law, journalism, politics and design to explore the complexity of the biennial's theme and exhibition. Led by the curators, each talk will be divided into two 30 minute sessions with a Q&A at the end. Come contribute your perspective to the issue at stake.
This second event in the BIO 26| Talks series aims to address several key questions about information and its discontents in the digital era, how it affects us and what we can do about it. The first session of our talk, we will discuss questions about journalism and media credibility, fake news and how design can influence how we receive and produce news nowadays. The second session will bring light to information ethics, activism online and offline, what changed in the digital era? And on the other hand, the commodification of information. Is information a public right or a valuable asset? When information is compromised, what else is at stake?
In the first session, moderators will be joined by Angelique Spaninks, director of Eindhoven's art gallery MU, and Aljaž Vindiš, information designer and currently Head of Design for 3fs. Guests of the second sessions will be Katarina Bulatovič, assistant editor at Razkrinkavanje.si, and dr. Aleš Pustovrh, member of BIO advisory committee and co-founder of ABC venture accelerator.
Venue:
Ajdovščina Underpass, Ljubljana
The event is powered by the Dutch Embassy in Ljubljana.