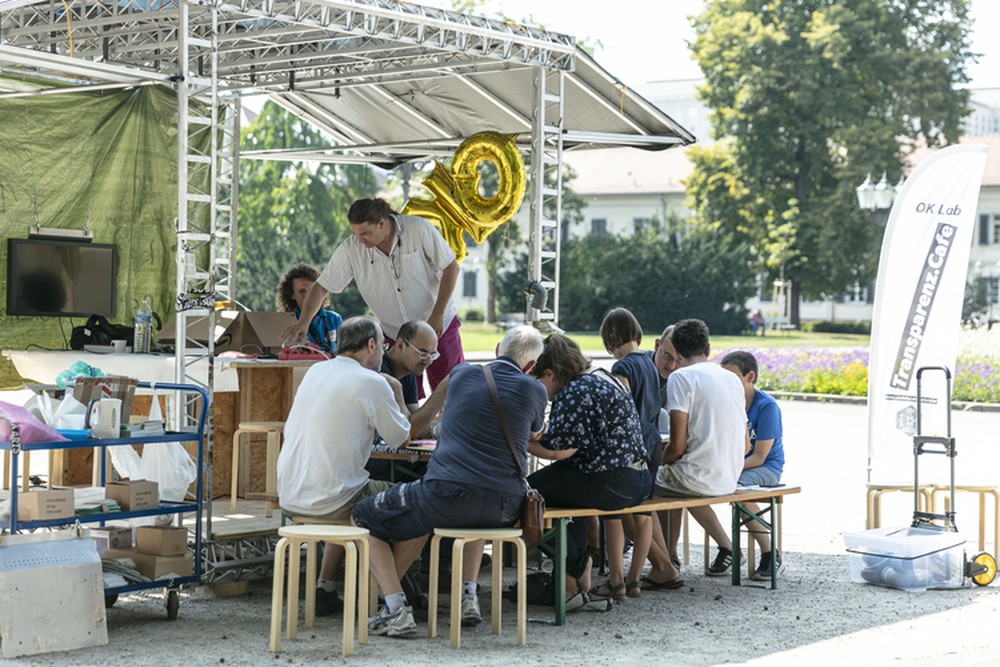 TransparenzCafe is a project by Open Knowledge Lab Karlsruhe to improve civic participation in the contemporary digital urban environment.
TransparenzCafe consists of various workshop formats held in a relaxed environment addressing:
Open public data (administrative, scientific, and private sources) and use cases;
Low-skill tools to access, display, and combine open data;
Open-source tools for advanced data processing.
TransparenzCafe sessions were part of major events at Karlsruhe in 2019, and they will contribute to the coming City of Media Arts program. A micro-TransparenzCafe will be held as an associated project at BIO 26 by Dr. Andreas Kugel, a researcher and teacher in computer engineering and member of OK Lab Karlsruhe.
The lecture will be held in English.
The lecture will be held in English.
Supported by: