Friday, 7 February 2020 / 2 p.m. - 5 p.m.
Workshop
BIO 26| Open Knowledge: Quo Vadis, Course K?
Faculty of Architecture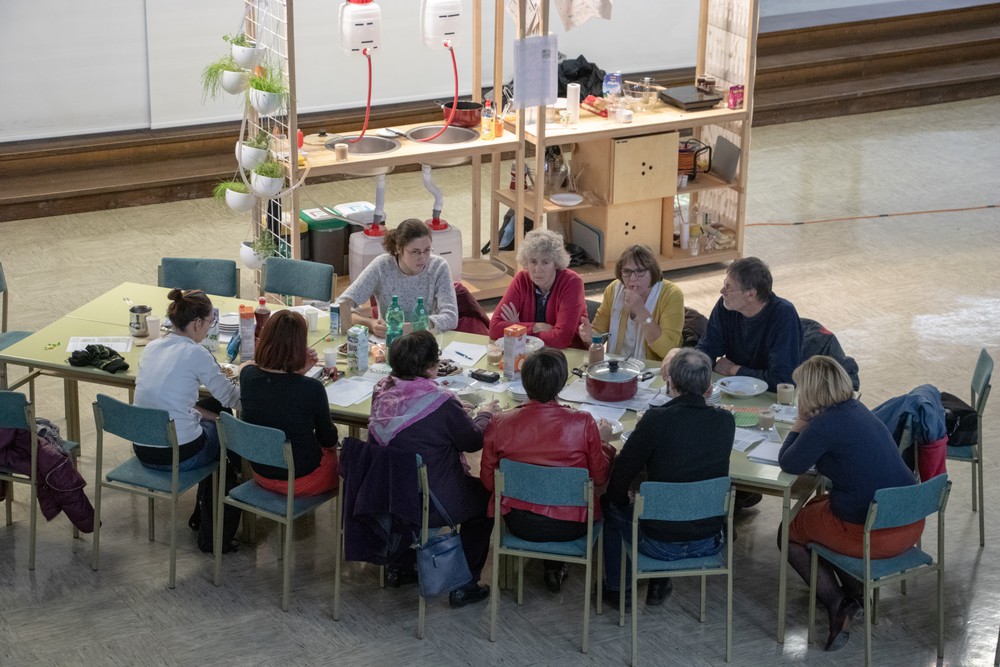 BIO 26 comes to an end very soon and we would like to reflect upon what has happened during the last few months. During the Biennial, Course K created a new platform for cross-disciplinary discussions and proposed a new learning ergonomic. In the final event, we would like to ask the big questions: was Course K a challenge to the status quo of old teaching formats? Was it a beneficial addition? Or is it a thought to build upon?
The platform experimented with new forms of sharing knowledge. Located at two faculties, Rožna Dolina student housing and Ajdovščina Underpass in the city centre. The project gave space for a variety of events: teaching performances with civic actors, lectures organised by professors as well as informal gatherings and appropriation by the students of Ljubljana.
The great feedback by professors as well as students shows the demand to rethink the formal and strict layout of today's education practices at the University of Ljubljana.
Hence, the team would like to share the stories of this process and present an insight into this new 'New Learning Ergonomic'. We invite you to cook with us together and experience Course K to explore together what was and what we can learn from this project.
Course K kindly invites you for a final event to reflect on the potentials of this non-hierarchical learning environment on Friday, 7th of February from 2 – 7 pm at the Faculty of Architecture.
Venue:
Faculty of Architecture, Zoisova cesta 12, Ljubljana