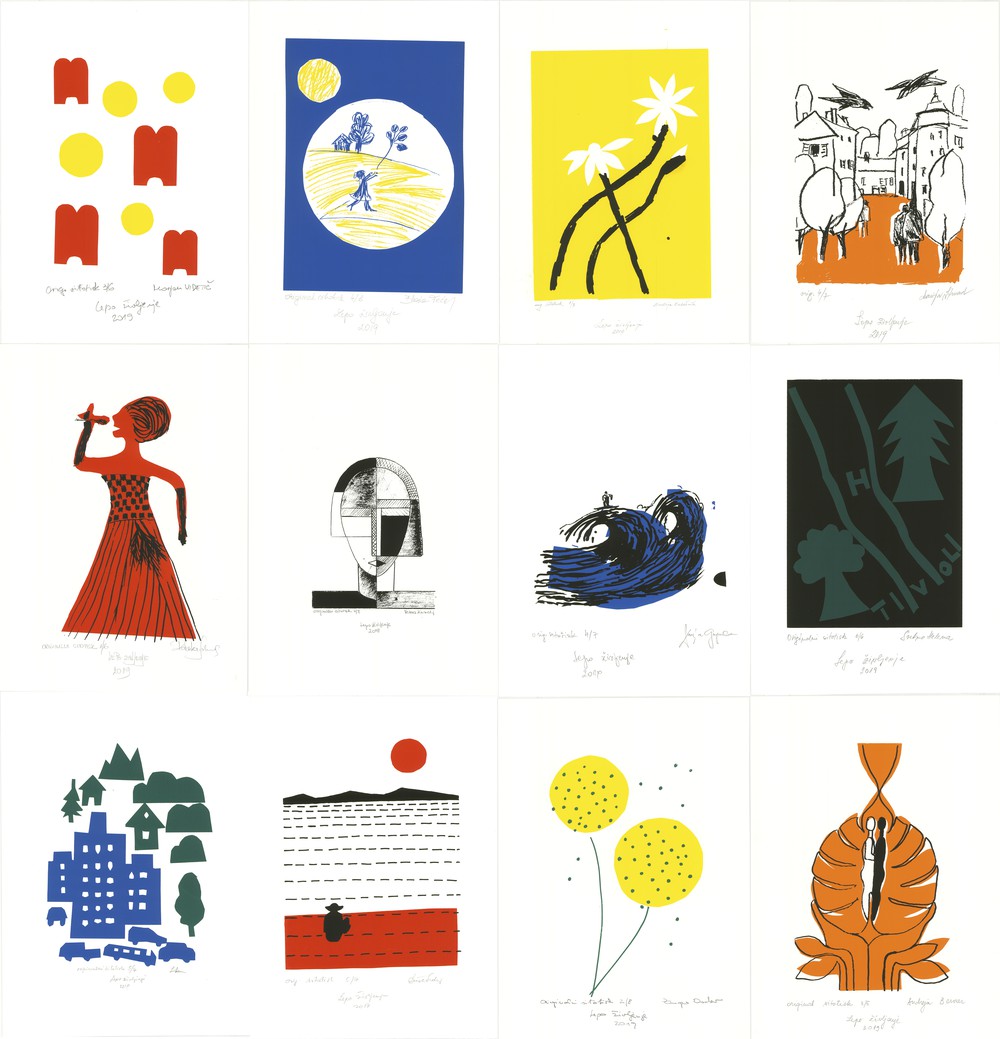 "Life is beautiful. Let it stay this way."
Studio Ljudje asked a group of seniors what makes life beautiful and invited them to answer in the form of a poster. A graphics workshop was held inside the International Centre of Graphic Arts in Ljubljana where seniors learned the basics of screen printing under the mentorship of renowned artist and educator Petra Varl.
Each poster represents a unique impression of a beautiful life as perceived by the author. The artworks will also be exhibited in the streets and squares throughout Slovenia and in the form of a web gallery that will help foster more creative experiences for seniors on a broader scale. By voting for their favorite artworks, visitors help contribute a donation towards developing activities that will aid seniors to play a more active and meaningful role in the community.
The project was created by Studio Ljudje in cooperation with Centre of Activity Fužine and Modra Insurance.