16 January 2020 - 9 February 2020
Exhibition
The Data and the Sovereign
Kresija Gallery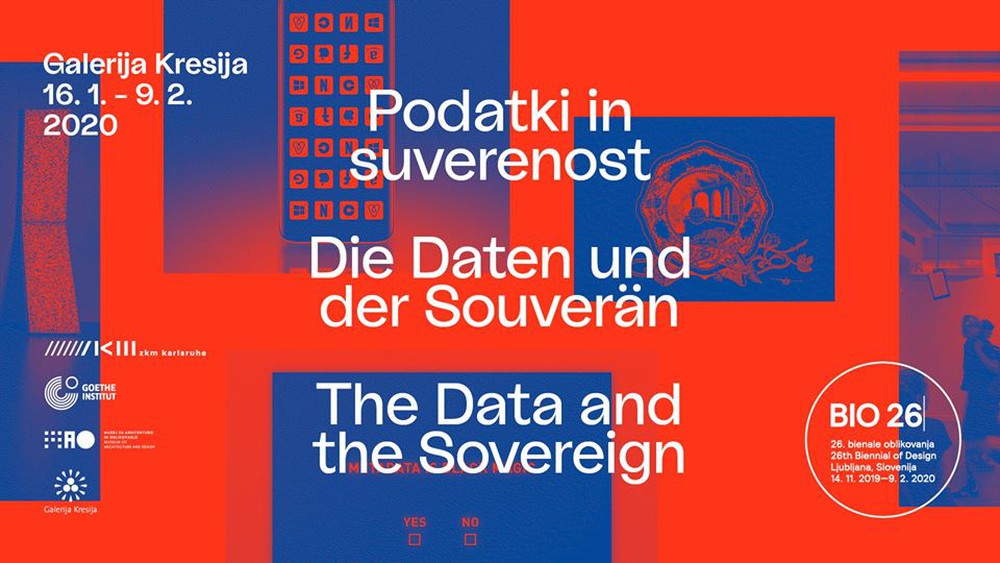 Data is measured, collected, analysed, interpreted, mined, sent up to the cloud, and stored. Data is considered "big" if it is virtually uncountable, and has often been described as the "oil" of the twenty-first century. Data is a resource, but not a natural one, although the dealings with it have a significant ecological footprint and are currently forming various landscapes. Data's increasing ubiquity is dependent on the planetary scale of computation, and vice versa. Digitisation and the ongoing development of data storage techniques increase its presence, use, and as a direct consequence, its abuse.
How shall we defend our online sovereignty in these times? The featured artworks offer various strategies and pose further related questions every Internet user faces.
Participating artists: Kim Albrecht, DISNOVATION.ORG, Hasan Elahi, Geraldine Juárez, Maral Pourkazemi in Kate Crawford (in cooperation with Deep Lab).
Curator: Livia Nolasco-Rózsás
Guided tour with the curator: January 18th at 11.00.
Exhibition opening:
16 January 2020 at 18:00
Contact:
Working hours:
Monday–Friday: 10.00–18.00
Saturday: 10.00–14.00
Sunday: 10.00–13.00
The Data and the Sovereign is a co-production of ZKM | Zentrum für Kunst und Medien Karlsruhe and Goethe-Institut Ljubljana in collaboration with BIO 26| Common Knowledge. The exhibition is supported by City of Ljubljana.