Mobile Journalism
Information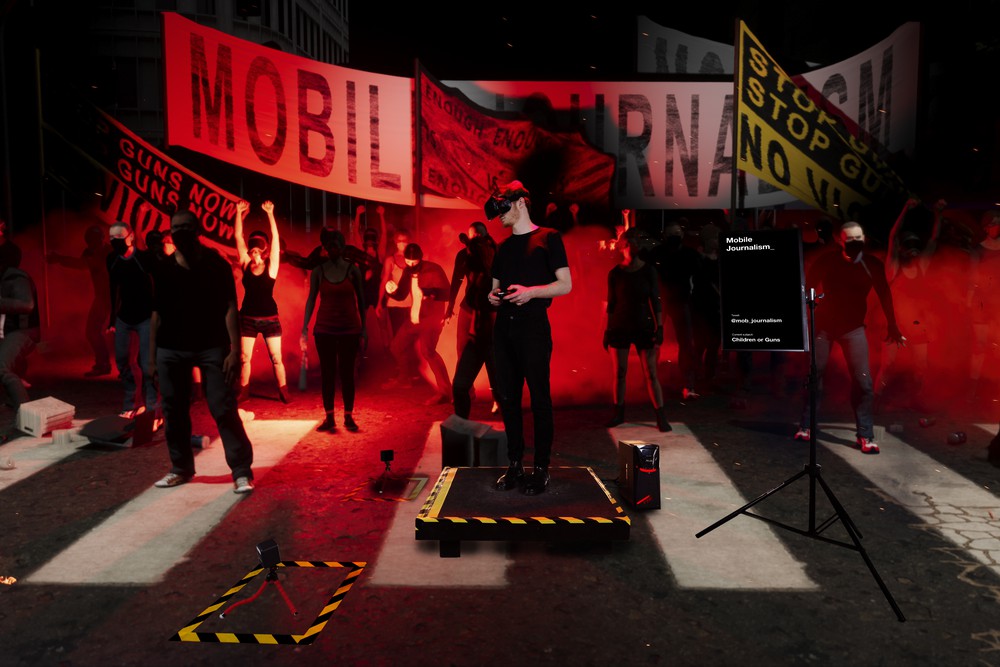 2018
Jim Brady (Netherlands)
Installation
Jim Brady uses VR technology to offer a diverse and immersive view of mass demonstrations in Barcelona or Mexico City. The Virtual Reality experience takes viewers to a protest that involves protesters, the police and the media. VR glasses make it possible to experience the scene through these multiple perspectives.

Selection from the exhibition The New Newsroom - Reporting Redesigned of MU artspace, Eindhoven.
The presentation of this project was enabled by the Dutch Embassy in Ljubljana.